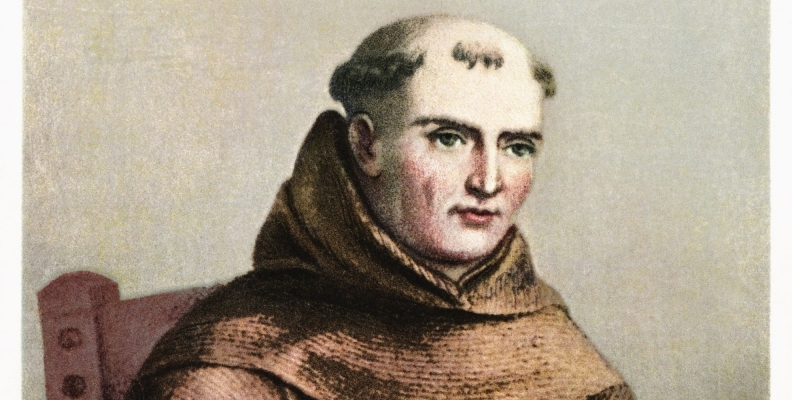 Founding Padres
The Institute for Policy Research & Catholic Studies at Catholic University recently hosted a discussion about three missionary explorer priests: Junípero Serra, O.F.M.; Eusebio Kino, S.J.; and Jacques Marquette, S.J. The event, titled "Founding Padres," considered the intersection of Serra's canonization with Pope Francis's upcoming visit to Congress. The Pope will canonize Serra at the Mass he will celebrate on the east portico of the Basilica of the National Shrine of the Immaculate Conception overlooking the Catholic University Mall on Sept. 23.
The discussion of Serra, Kino, and Marquette focused on their contributions to U.S. history and to the growth of the Church in the United States.
Speakers included:
Bishop Gerald F. Kicanas of Tucson, Arizona, a proponent of the cause of sainthood for Eusebio Kino;
Dr. Steven Hackel, professor of history at the University of California-Riverside, and author of "Junípero Serra: California's Founding Father;"
Dr. Tracy Neal Leavelle, associate professor of history and associate dean for humanities and fine arts at Creighton University, and author of "The Catholic Calumet: Colonial Conversions in French and Indian North America;"
Rev. Gerald Fogarty, S.J., professor of the history of Christianity at the University of Virginia;
Rev. Joe Nangle, O.F.M., associate pastor of Our Lady Queen of Peace Parish in Arlington, who served as a missionary in Latin America for 15 years.
> More