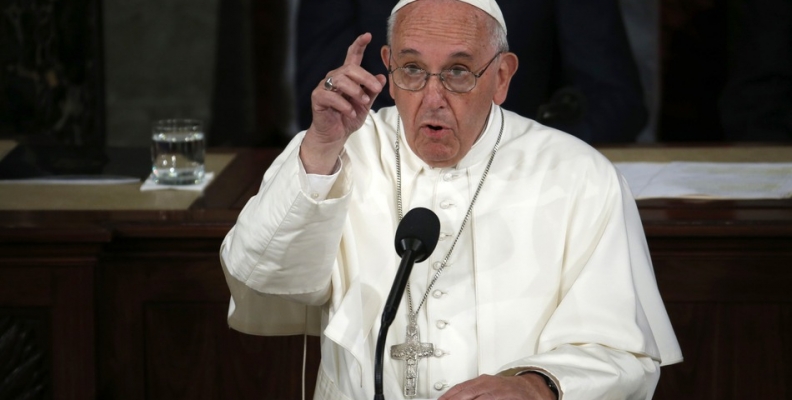 Linda Plitt Donaldson: A Pope for Social Workers
In this last of my blogs about Pope Francis, I want to express that Pope Francis's visit to the United States makes clear that he is certainly a pope for social workers.
He met with prisoners and called them brothers.
He met with undocumented immigrants and referred to himself as a son of immigrants.
He offered compassion to families who lost their loved ones on Sept. 11.
He reminded people who were homeless that Jesus came into the world as part of a homeless family, and added that there is "no social or moral justification …for lack of housing."
He recognized the struggles of families and offered them encouragement.
He brought his joy and hope to children in Harlem.
He cautioned us against exclusion, reminding us that "God wants all his children to take part in the feast of the Gospel… to give the impression that it cannot take place in those who are not "part of our group," who are not "like us," is a dangerous temptation.
He addressed policymakers, advocating for peace, promoting the common good, and caring for the poor and the environment.
Pope Francis has shown through word and deed that he is a man of peace, a man of poverty, and a man of justice. He is unafraid to walk in solidarity with the least among us and to speak truth to power. He would have made a wonderful social worker, and certainly serves as an inspiration for our field.
– Linda Plitt Donaldson is an associate professor at The Catholic University of America National Catholic School of Social Service.