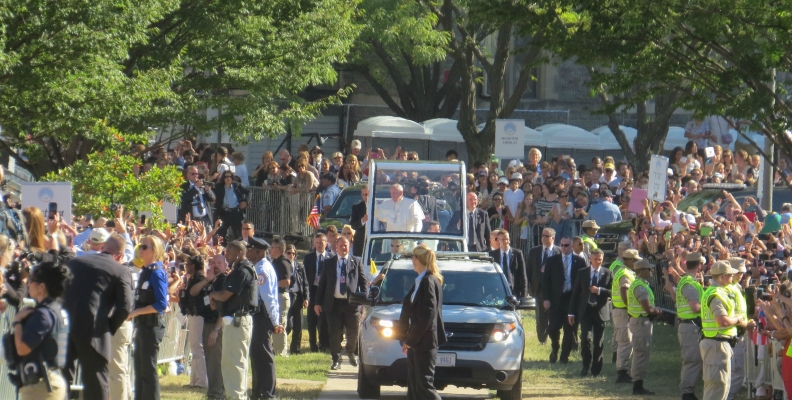 Maria Daniela Thurber: Proud of Our Pope from Latin America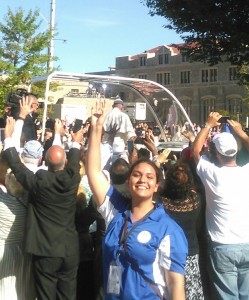 Naturally, as a young Catholic of Hispanic heritage, my love of Pope Francis is beyond measure. He is the first Latin-American Pope and he has instilled in the entire Hispanic community a sentiment of renewal of our faith. He has encouraged in us the vocation to serve others by promoting selfless love.
I'm personally very inspired by him and his example. We are very proud of having our Pope be Argentinian and speak Spanish. When I learned that the Pope's Mass would be in Spanish, I literally jumped for joy. It seemed so appropriate for our Latin-American Pope to come to America, to canonize a Spanish-speaking missionary who worked to spread the Gospel, and to do it in Spanish! I felt proud because speaking Spanish has always been a way to connect to my roots and my family in South America.
I had the privilege of attending the Mass and it was a memory I'll never forget. Perhaps the most important moment for me of this whole experience was realizing that it was taking place at the lawn of the Basilica in my university. I remember my mom telling me, "I'm so happy you decided to go to CUA!" I can honestly say I have never felt prouder to be a Cardinal.
– Maria Daniela Thurber is a member of The Catholic University of America, majoring in theology and art history, and president of the CUA Spanish Club.