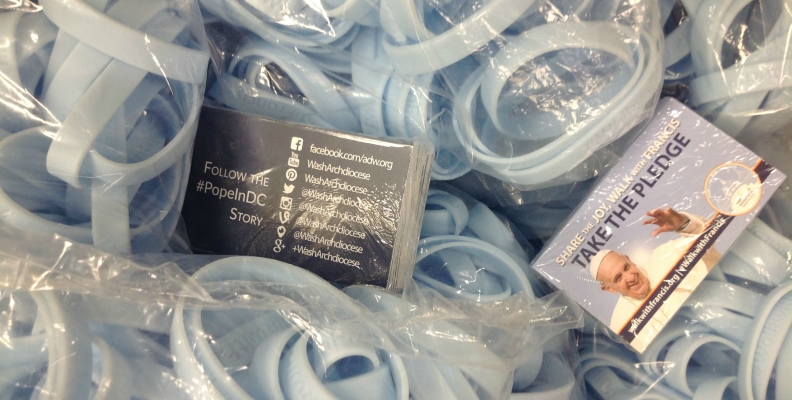 #WalkwithFrancis bracelets to be Distributed to Students
Catholic University will celebrate its annual Mass of the Holy Spirit this Thursday, Sept. 3, at 12:10 p.m.
In his address following communion, University President John Garvey will encourage students to participate in the Archdiocese of Washington's #WalkwithFrancis campaign. #WalkwithFrancis bracelets will be distributed to all Mass attendees, along with information about the campaign, which calls local Catholics to pray, serve, and act in preparation for Pope Francis's visit.
Cardinal Donald W. Wuerl, archbishop of Washington and chancellor of the University, will serve as the main celebrant and homilist for the Mass. As many as 50 priests from the University community will concelebrate the Mass.
The Mass — which draws heavy attendance by students, faculty, and staff — marks the official start of the academic year at Catholic University, a practice that goes back to the universities of medieval Europe. It will be televised live by Eternal Word Television Network (EWTN).
University classes will be cancelled from noon to 3:30 p.m. so that students, faculty, and staff may attend.