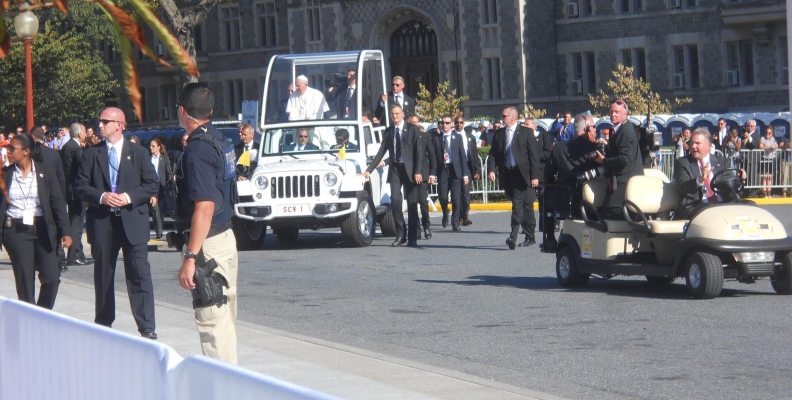 Amanda Sheffer: Seeing Languages as Key to Understanding Things from Another's Perspective
From my own perspective as acting basic language coordinator in Catholic University's Department of Modern Languages and Literatures, I was excited so much of the event focused on languages and their link to humanity. We all knew languages would play a major role in the day highlighting the international focus of both the Church and Pope Francis.
As a professor of German and a volunteer for the event, I even learned some specific Spanish that would help me better direct visitors on our campus. The student newspaper, the Tower, also encouraged the student population to pray in Spanish as part of the "Walk with Francis" program so they could better understand their faith through the eyes of our Pontiff.
This emphasis on not only seeing others and recognizing their needs, but truly understanding things from another's perspective was the highlight of the experience for me. Through Pope Francis's words and actions, he worked to place emphasis on the value of every individual and their worth in our community.
– Amanda Sheffer is a clinical assistant professor in CUA's Department of Modern Languages and Literatures.