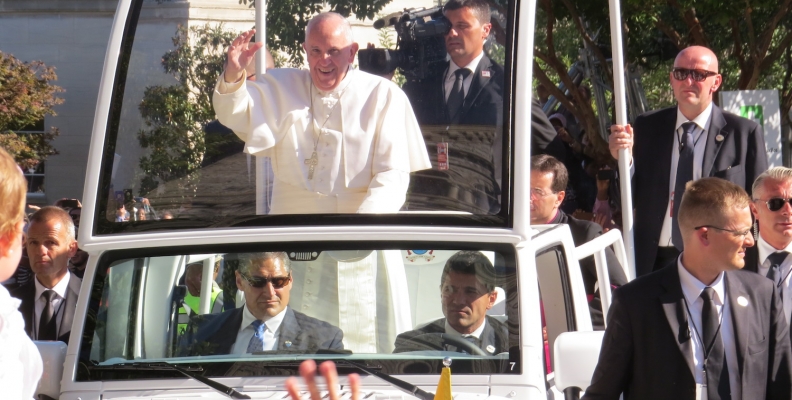 Pope Francis Has Arrived at Catholic University
Pope Francis drove onto campus at 3:50 p.m. on Wednesday, Sept. 23. Standing in the Popemobile, he greeted cheering people along the way around the Basilica circle, past Gibbons Hall, and turned left onto Senior Walk on the University Mall. All along the way students and other guests reached out to him, cheered and called out greetings. The Pope waved to the crowd along the mall, turned in front of McMahon Hall, dove past the Mary Seat of Wisdom circle, then the Popemobile turned around and followed the same route back to the Basilica, where the Pope entered the building to greet the seminarians and religious novices gathered there.
Pope Mobile from CUA Video on Vimeo.