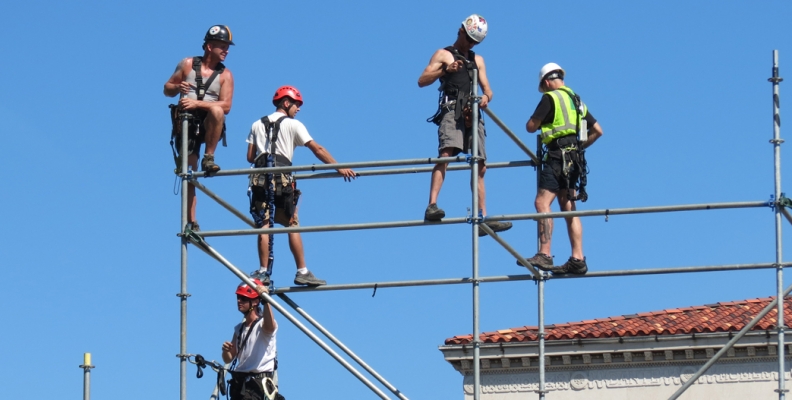 Construction on Campus in Full Swing for Papal Visit
The campus of The Catholic University of America has become an active construction site in preparation for the papal Mass on Sept. 23. On Wednesday, workers employed by Showcall Inc., an events production company, assembled a 10-level riser between Shahan and McGivney halls that will accommodate more than 350 members of the media. Work continued on the stage and roof  being built on the east steps of the Basilica. Students and faculty navigated around tall perimeter fencing and interior "bike rack" barriers on their way to and from classes while forklifts carrying construction materials zipped around the work sites.
Over the next six days, workers will also install a riser for the choir and large LED video walls near the stage. The University Mall will be divided into sections for seated and standing ticket holders. A vending area for food and religious goods will be set up on St. Thomas Hill.