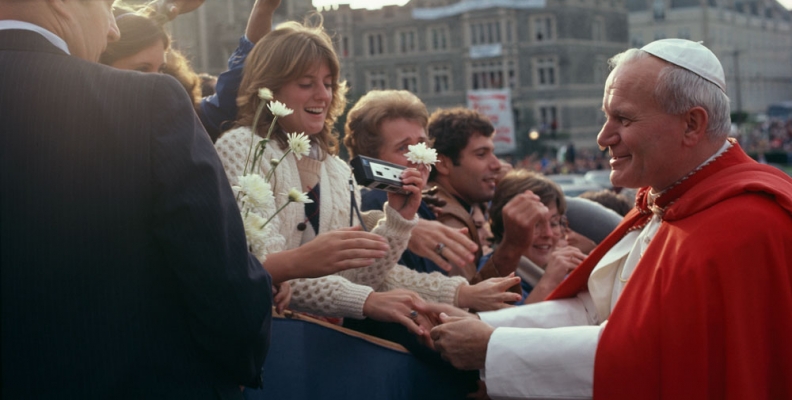 Pope Francis's Stop at Catholic U. Will Be Third Papal Visit to the School in 36 Years
The Washington Post reported in a blog by staff writer Nick Anderson that September's visit of Pope Francis will be the third papal visit to the school in less than 40 years. See below.
For the Catholic faithful, a papal visit is always historic.
For one university in the nation's capital, the upcoming visit of Pope Francis provides special bragging rights: It will be the third papal stop at the Catholic University of America in less than 40 years.
Pope John Paul II came in 1979, and his successor, Pope Benedict XVI, came in 2008.
The university in Northeast Washington is a natural destination for a traveling pontiff. Founded in 1887 under a papal charter, Catholic U. is overseen by a board that includes numerous bishops and other church clerics. It is not just affiliated with the church; it is the church's national university in the United States. Catholic U. has schools in fields such as nursing, business, philosophy, engineering, music, arts and sciences. It has a law school and a school of canon law.
The announcement of the pope's visit was well-timed for the university. It informed its community, including admitted students, of the plans on April 27. That was just before the May 1 deadline for admitted students to decide where to enroll.
University officials are busy planning for the gathering on Sept. 23. On that day, Francis plans to celebrate Mass outdoors on the east portico of the Basilica of the National Shrine of the Immaculate Conception. During the service, to be held in Spanish, the pope will canonize the 18th-century missionary Blessed Junípero Serra.
Officials told The Washington Post this week that the 6,700 students at the university will get that Wednesday off. Most classes also will be canceled the evening before. But officials said they are trying to impress on students that it's not just about a celebrity coming to campus. "This is first and foremost a religious experience and the first canonization Mass in the U.S.," said university spokesman Victor Nakas.