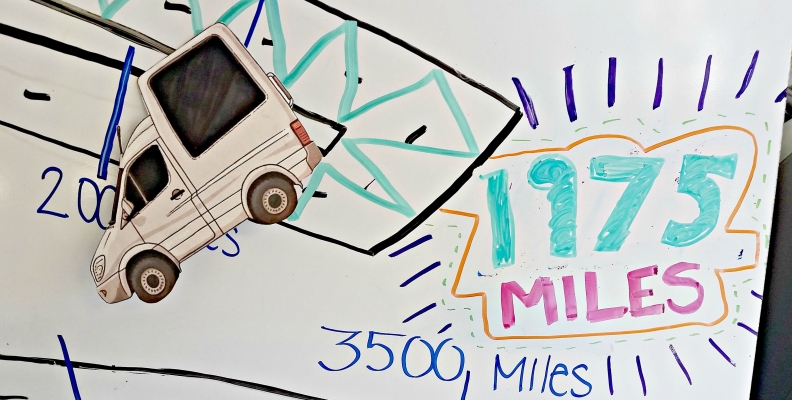 From Rome to Our Home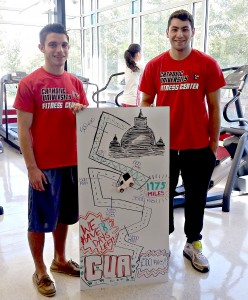 The Kane Center is tracking all the miles that the students are walking. The aim is simple: to reach at least the distance from Rome to The Catholic University of America. It is a fun way for students to engage with the papal visit and to work as a team to prepare a healthy welcome for Pope Francis. The Kane Center created this #WalkwithFrancis challenge to engage with the mission of the University and to express their excitement about meeting the Pope soon.
The challenge started on Sept. 10 and the idea is to run, walk, and jog the 4,500 miles between Rome and Washington D.C. before the Holy Father arrives at CUA. So far students have run 1,975 miles and are enthusiastic to do much more.