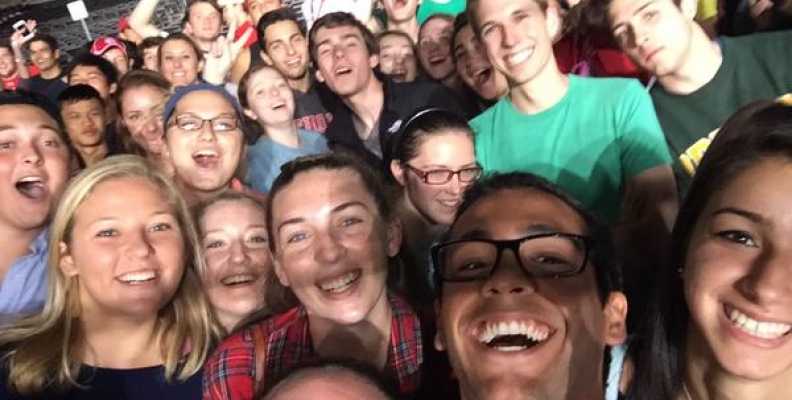 Anderson Cooper's CUA Filming Draws a Crowd of Students
When word got out on the Catholic University campus that CNN news reporter Anderson Cooper was filming his show from the University Mall, students flocked to the area. Cooper dedicated most of his Anderson Cooper 360 show to the visit of Pope Francis to the United States.
Before he went on air, he came down from the media riser to greet CUA students. He shook hands and posed for selfies, then climbed back up on the 10-tier riser to film his program.
@josefontanezzz tweeted the above photo, saying #CUA is so excited for @CNN with @andersoncooper live tonight here at @CatholicUniv ! #PopeInDC #PopeAtCUA
Anderson Cooper meets Catholic University students. from CUA Video on Vimeo.